A few weeks ago, we had the absolute pleasure of exhibiting at the world's leading data centre event.
Data Centre World takes place annually at Excel in London and has built up a reputation for itself as the event that powers the globe's digital economy.
The two-day event brought together the world's largest gathering of data centre specialists, engineers, innovators and business leaders with an audience spanning 85 different countries.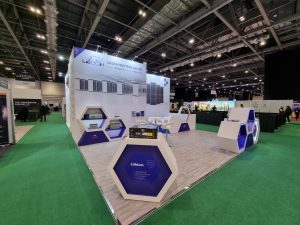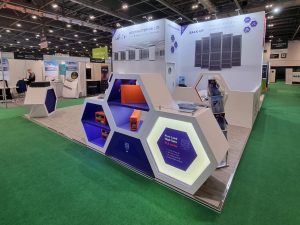 The last time it took place was just before we went into the first lockdown in 2020 and concerns about the pandemic meant it was a far quieter show than normal.
To be back at the event this year and be once again inundated with visitors wanting to know about Leoch and how our company can support the data centre industry with both lithium batteries and the more traditional lead acid options was fantastic.
This was our first major show of 2022 and we relished the chance to catch up with our current customers and forge new connections.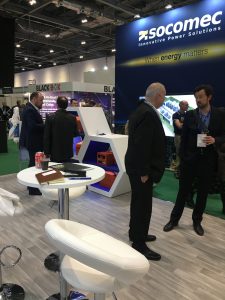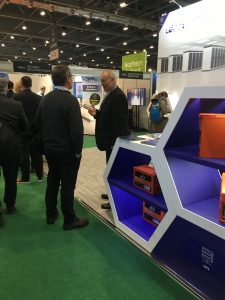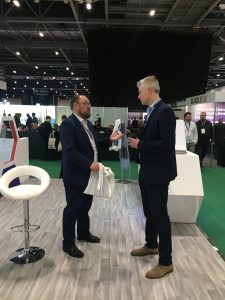 It's fair to say attendees were firing questions at us thick and fast and were keen to learn about how our technologies could help them and about Leoch itself.
We've since caught up with our very own Phil Hardy to find out what questions about Leoch kept cropping up time and again so we can share his answers to them with you.
What are your lead times? A lot of current suppliers are taking too long.
Phil: Lead times are currently fluctuating for all manufacturers but we work hard to maintain the best lead times we possibly can. We work closely with our customers to ensure they have products as soon as they are available.
I think what sets Leoch apart from other organisations is that we maintain good communications with our suppliers, factories and our customers which helps immensely with our planning and means our clients are kept up to date.
Do you hold stock in the UK?
Phil: We use detailed forecasts and records to inform what stock we keep in the UK. So, for example, we always stock products here which we know are most in demand with our UK audience.
What is the current lead time?
Phil: The lead time for a product that is required completely out the blue would probably be around 16 to 18 weeks.
What is the delivery time for items which Leoch has in stock?
Phil: Delivery can be as quick as within 24 to 48 hours for an item that we have in stock.
Are you a new company?
Phil: Leoch was founded in 1999 and as of last year we were a $1.75bn company with offices around the world.
We've grown rapidly because we are experts when it comes to battery back-up for critical power infrastructure and energy storage for the renewable sector.
Why have I not heard of Leoch before?
Phil: Although we launched in 1999, we're still a relatively new name in the industry. However, this has not stopped us from achieving great things. In fact, we are already established within the leading group of global manufacturers.
It's an incredible achievement which we have to put down to the drive of our CEO Dong Li and the quality of our products. We are passionate about being innovative and work hard to continuously improve our products.
Where is Leoch based? 
Phil: Our UK office, warehouse and customer service support is based in Market Harborough. Our main International Business headquarters is in Singapore, our regional EMEA headquarters is in Greece and we also have subsidiaries in France, Germany, Italy, Spain and offices in Turkey, Sweden and South Africa.
The reason we set up our UK base in Market Harborough is the town traditionally has links to the battery industry so it made sense for us to be here.
Do you manufacture in the UK?
Phil: No we don't manufacture in the UK. Like many global manufacturers our primary manufacturing sites are in the Far East (China and outside China). We continually strive to diverse production and successfully face recent geopolitical challenges.
Can your batteries be used in solar applications?
Phil: Yes, they can. We have a range of products that support clients' renewable energy needs. The demand for localised energy storing and renewable solar energy is definitely increasing.
Can I have a bag?
Phil: Okay, so this one is a bit of fun but 'can I have a bag?' is always one of the most popular questions we're asked at exhibitions!
I think we were one of the few exhibitors giving away, environmentally friendly bags so they were really in demand and it was great to see people showing off Leoch's branding around the exhibition and their ecological concerns. It's just another example of how we are always thinking of how we can help to make our clients' lives easier and our concern for the environment obvious. It was a way for us to thank everyone who attended the exhibition and came along to see us.
For more information on Leoch's range of lithium and lead acid batteries and how they can benefit you or your business, contact our team at 01858 433 330 or email sales.uk@leoch.com.